Halifax is the capital of the province of Nova Scotia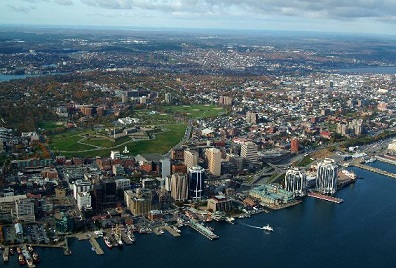 Halifax (Halifax Regional Municipality), is the capital of the province of Nova Scotia, Canada. The regional municipality consists of four former municipalities that were amalgamated in 1996; Halifax, Dartmouth, Bedford, and the Municipality of Halifax County.
Halifax is is a major economic centre in eastern Canada. Agriculture, fishing, mining, forestry and natural gas extraction are major resource industries found in the rural areas of the municipality.
There are many exciting attractions which you should not miss. Halifax Citadel National Historic Site, fishing village at Fisherman's Cove, Maritime Museum of the Atlantic, Halifax Cental Library are the popular ones.
Vistors can stroll through the fantastic flowers at Halifax Public Gardens and walk along the Halifax Waterfront. Also visitors can explore the Atlantic Canada's largest art collection at the Art Gallery of Nova Scotia.
Find the most popular attractions and things-to-do in Halifax.