The "Festival City" of Canada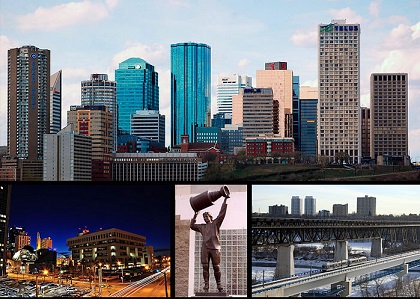 Edmonton the "Festival City" of Canada is always celebrating something, from music, film, and theatre, to heritage, food, accordions, dragon boats, and even winter.
Edmonton is the capital and second-largest city of Alberta Edmonton began as a Hudson's Bay fur trading post in 1795. Today, it's a major hub for our energy, mining and biotech industries.
West Edmonton Mall is the largest shopping centre in North America with 800+ shops and services, a waterpark, skating rink, marine park, hotel and the world's biggest indoor amusement park.
The triumphant architecture of the Art Gallery of Alberta is a masterpiece in itself, housing local and international exhibitions. Explore the unique collections of the Royal Alberta Museum. Travel back in time at historic Fort Edmonton Park, where many feature films set in the old west have been shot.
Find the most popular attractions and things-to-do in Edmonton.